You can now cancel your subscription directly in Cobiro.
Just head out to your Site's dashboard and click "Cancel" below your site plan. A pop-up window will appear, where you can choose if you want to cancel the subscription immediately or at the end of the term.
Below you can find a few screenshots that will help you throughout the process.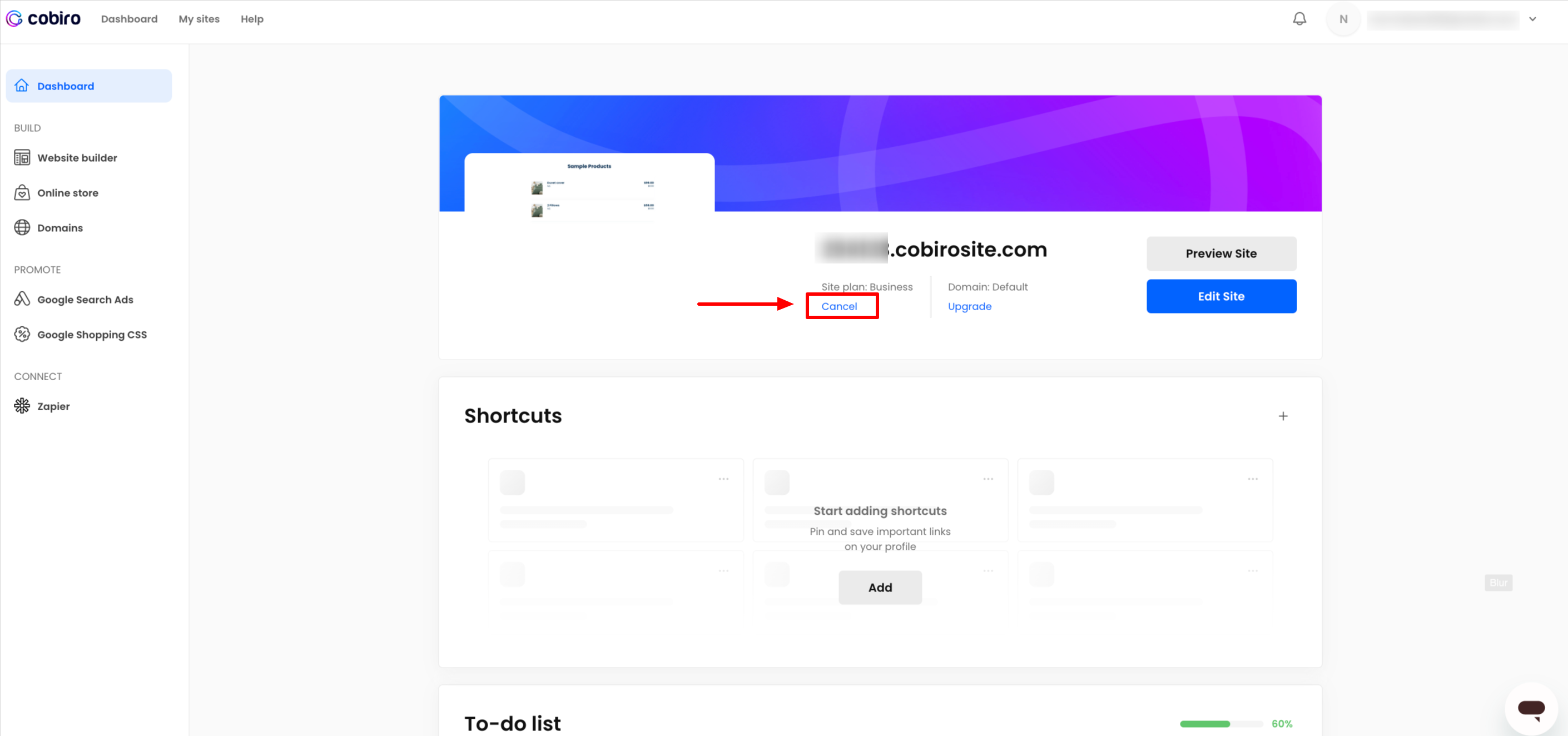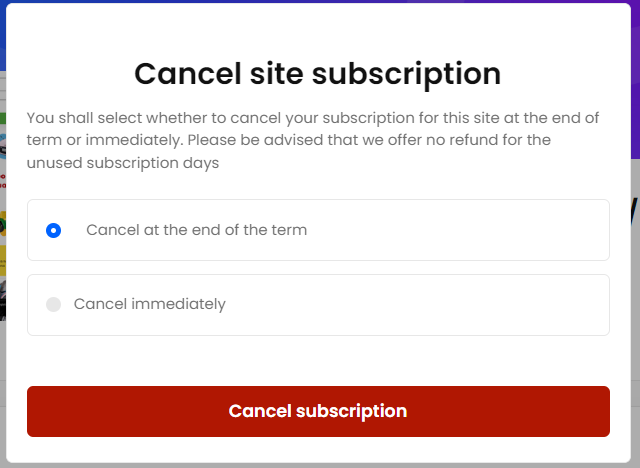 Still have questions? Reach out to us to support@cobiro.com and we'll be happy to help.