You can now cancel your subscription directly in Cobiro.
Just head out to your Shop's dashboard, click the three dots under options, and choose Cancel Subscription.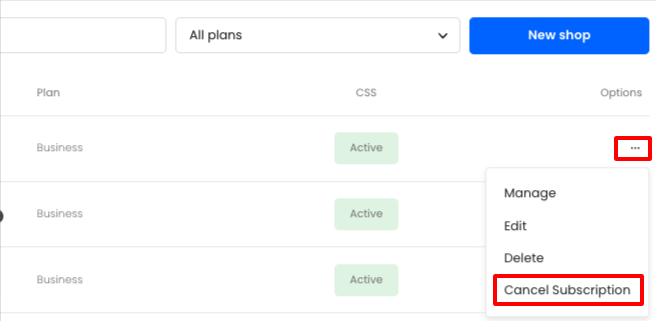 A pop-up window will appear, where you can choose if you want to cancel the subscription immediately or at the end of the term.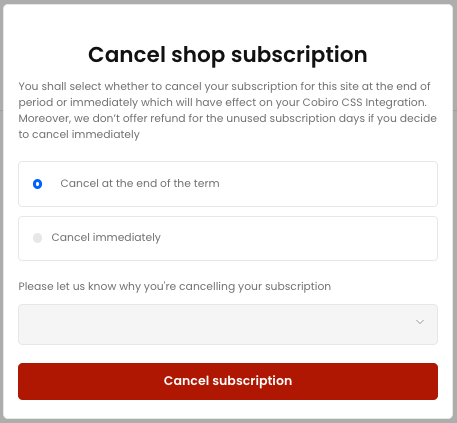 We collect cancellation reasons in order to improve our product.
Still have questions? Reach out to us to support@cobiro.com and we'll be happy to help.