In order to have access to more features, you will have to get a paid plan.

This can easily be done within the dashboard by
1. Click Activate under the product you wish to purchase for your shop. E.g. Cobiro CSS.

2. You will be prompted to provide billing and card info.
3. Select payment plan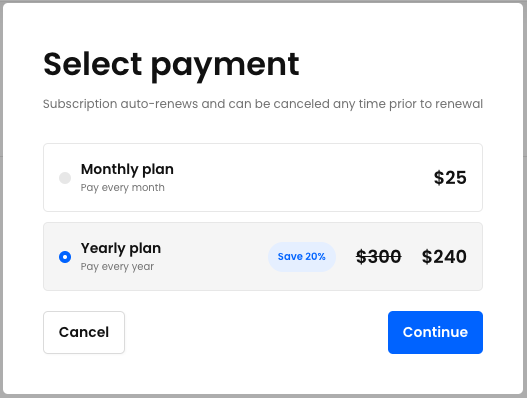 3. Once the purchase is completed click Manage to go to the CSS section. For more details on this, go to Get started with Cobiro CSS.
Learn more about our different subscription types and their prices by clicking here.